Repellent Clothing
Insect repellent clothing converts clothing and gear into convenient, effective insect protection in order to protect your skin from being attacked by various insects. If you like to go fishing, hiking, gardening, play golf or you are exposed to mosquitoes, midges and other flying insects frequently, insect repellent clothes seem like a great solution.
Types of Insect Repellent Clothing

Basically one has three ways of getting repellent clothes:
• You can buy clothing that is conveniently made of insect repellent fabric.
• Repellent clothes can fit over your usual clothes
• You can buy insect clothing treatments, which you use to treat your own clothes.

Ready to wear repellent clothes

With the best repellent clothing providers there is usually a full range of men and women's insect repellent clothing available in various sizes and colors, including sweaters, shirts, trousers and hats, and even socks and bandanas. The clothes actually contain odorless insect repellent in the fabric, which saves you messing around with greasy, fiddly sprays, creams and lotions while ensuring you are kept bug-free.

Not only are insect repellent clothes good at repelling mosquitoes and other bugs, they are made from breathable materials and expertly designed with your comfort and movement in mind. They are long lasting, washable, and the material often provides excellent UV sun protection.

With its odorless and invisible insect protection, the only way to tell it's there is that the bugs aren't biting. The built-in insect repellent provides a carefree outdoor experience, letting you focus on your adventures—not the bugs.
Wear-over repellent clothes

Alternatively the midge, insect jackets and trousers are made from a fine polyester mesh fabric. It fits over your own clothes, and provides your face and body with complete protection from insects even in the most extreme conditions.
Insect Clothing Treatment

You can also buy insect clothing treatments, which you use to treat your own clothes and make them insect proof. Clothing treatments usually contain ingredients such as Permethrin, which kill mosquitoes and ticks on contact before they have a chance to bite you.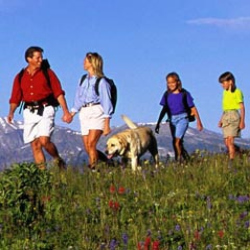 What to look for in repellent clothing

EPA Registered
Manufacturer should have its clothes trademark registered by the Environmental Protection Agency. The EPA registration process is designed to evaluate a proposed product to ensure it will not have adverse effects on humans or the environment. One of the prominent repellent clothing manufacturers is Insect Shield, who were the first-ever to be granted EPA registrations for insect-repellent clothing and gear.

Convenient
Repellent clothes' protection should be invisible, odorless and as easy as putting on your clothes. Unlike traditional repellents, repellent apparel can not be misused or over applied and do not require re-application.
Comfortable
Regularly styled repellent clothing has no unpleasant smell or feel. The active repellent ingredient, usually permethrin, is bonded to the fibers, transforming ordinary clothing into comfortable insect protection for the whole family.
Durable
Should repel insects even after numerous launderings, hopefully more then the average life expectancy of a repellent garment.

Easy Care
When buying the repellent clothing look for brand that recommends normal home laundering – clothes should be bleached, starched, pressed, etc., without effect on the repellent quality. Usually, however, they should not be dry cleaned because that removes the active ingredient.
Who recommends permethrin-treated apparel?
The following international agencies recommend permethrin-treated apparel:
Recommended repellent apparel: